Joyce Elizabeth Graber was born May 26, 1985 to Millard and Sheila Graber. She was followed by three siblings, Paul Michael, David L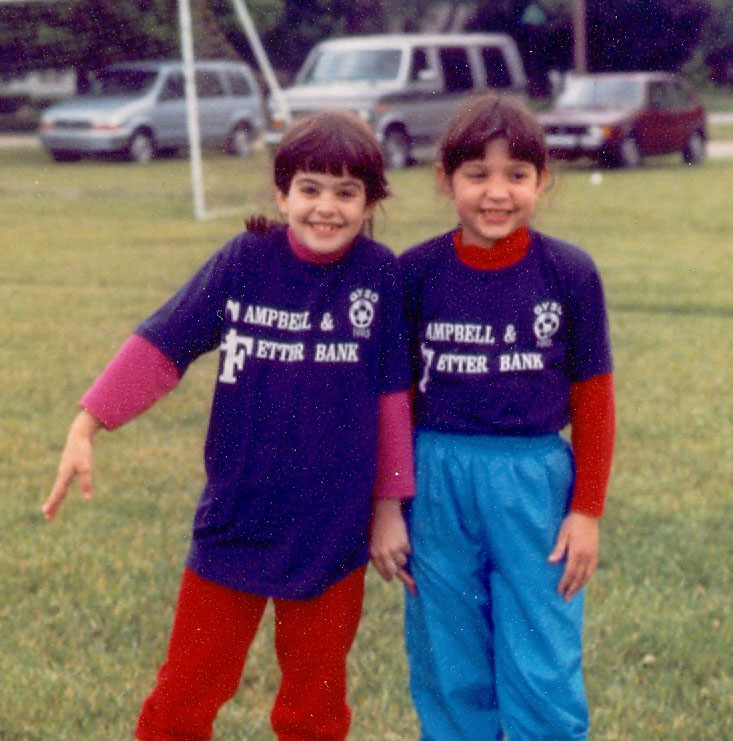 ynn and Stephen John. She was full of life and enjoyed every minute of it. Being the only girl she soon learned how to handle her younger energetic siblings by sharing them with her friends and finding ways to be in control. When she needed time away from boys, she would get together with her girl cousins in their "cousins club" where no boys were allowed. Friendships were always important and she always found ways to get to know people. From Sunday School to Waterford Elementary to Goshen Middle School and Bethany Christian High School, there were always close friends. She also seemed to have a way to include people who didn't have many friends wit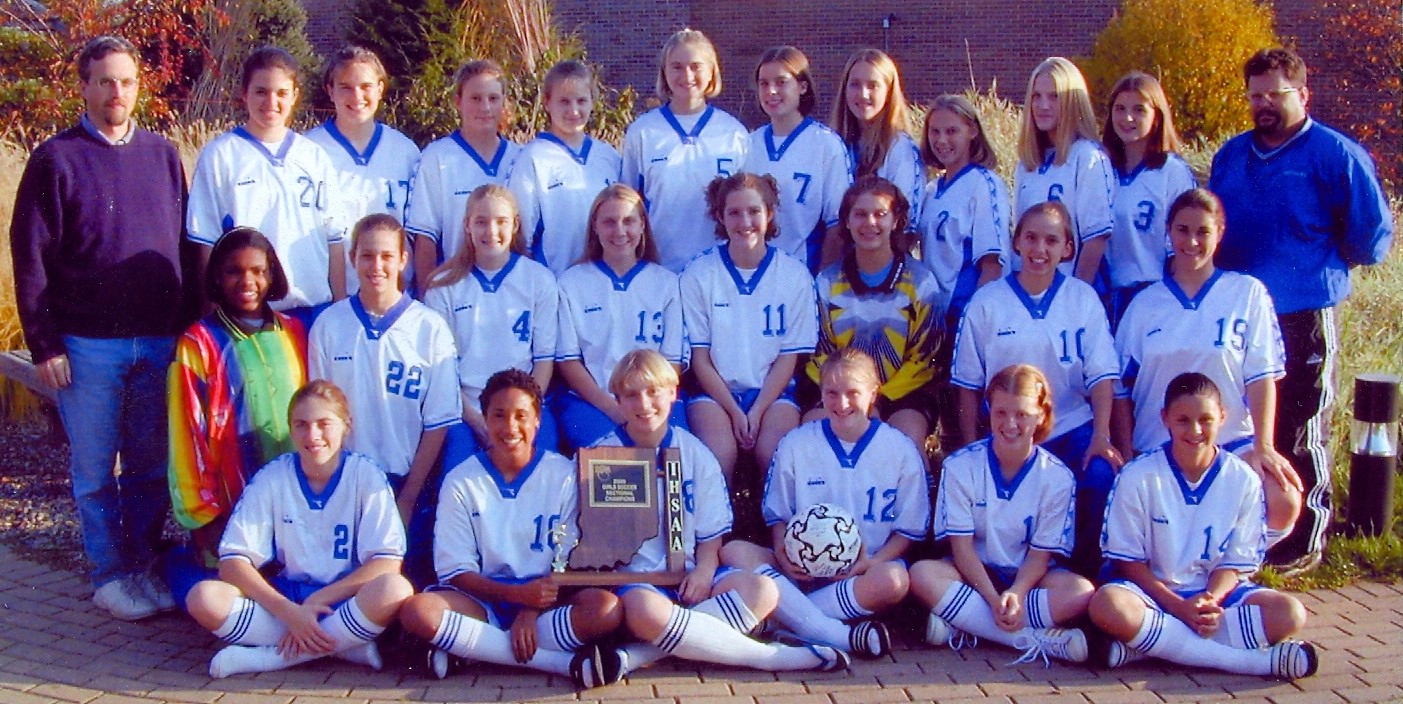 hin her circle. Joyce enjoyed music and with her voice and hands made music at the piano and with the violin, and found many occasions to sing as a solo or with a group.
Being born in the Graber family meant soccer would be a part of her life along with her brothers and cousins. Soccer was another way to make friendships. She wasn't the star player, but the team was very important to her and a place to belong. In her Sophomore year she was called up from JV to fill out the first Sectional Championship team at Bethany. 
In the summer of 2001 Joyce was diagnosed with an incurable brain tumor at the age of 16. After two years of treatment at Riley Hospital for Children, Children's Hospital of Pittsburgh and South Bend Memorial Hospital and much care of Doctors, Nurses, family and friends, Joyce passed away on May 30, 2003 on the weekend of her graduation.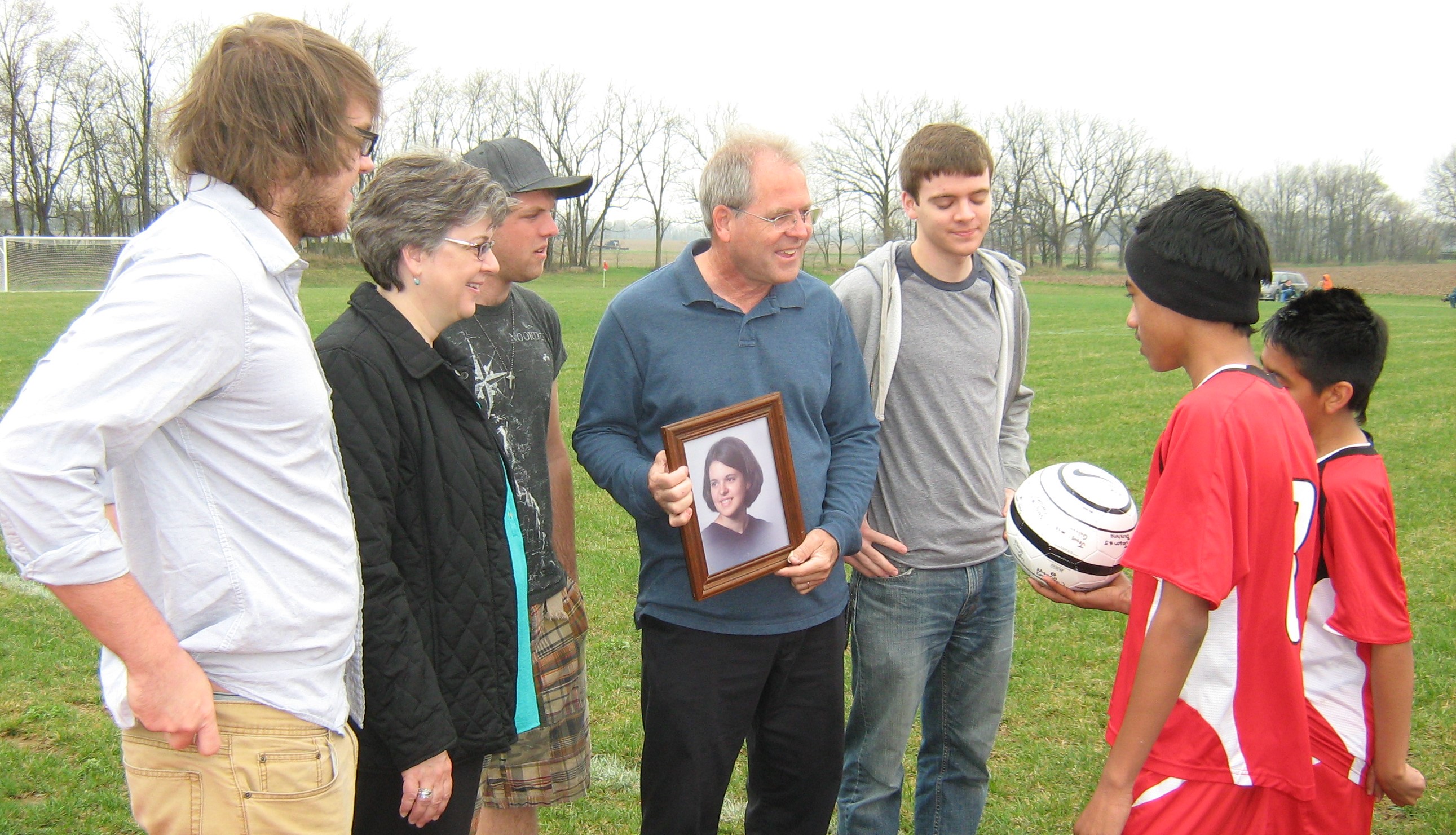 Her best friends father, Ritch Hochstetler wrote the following song in June, 2003:
Fields of Green (Joyce's Song)
Verse 1:
A baby girl, born to parents who would love
And raise her to believe in Jesus

Trusting all she would become 
A young woman now, full of life and full of dreams    
It's a mystery to us all why she was gripped with this disease
We ask you, why? We wonder, how?
Lord help us see her life with Jesus now     
Chorus:
In fields of green
A gentile breeze
With flowers of spring and budding trees
By flowing streams, she will run and she will sing
Like a fawn, she will dance
Caught up in divine romance
Of her maker and her God
In fields of green
Verse 2: 
All creation groans, longing for the day
To be renewed in Jesus, when the old shall pass away
But we have feet of clay, and death with its sorrow fills
We believe that Joyce has been made whole
Even though we struggle still
We ask you, why? We wonder, how?
Lord help us place her in the arms of Jesus now
Bridge:
We cry out to you Jesus
For your love and for your peace
God of Comfort God of mercy
Joyce's life we now release


To her Maker and her God
In fields of green