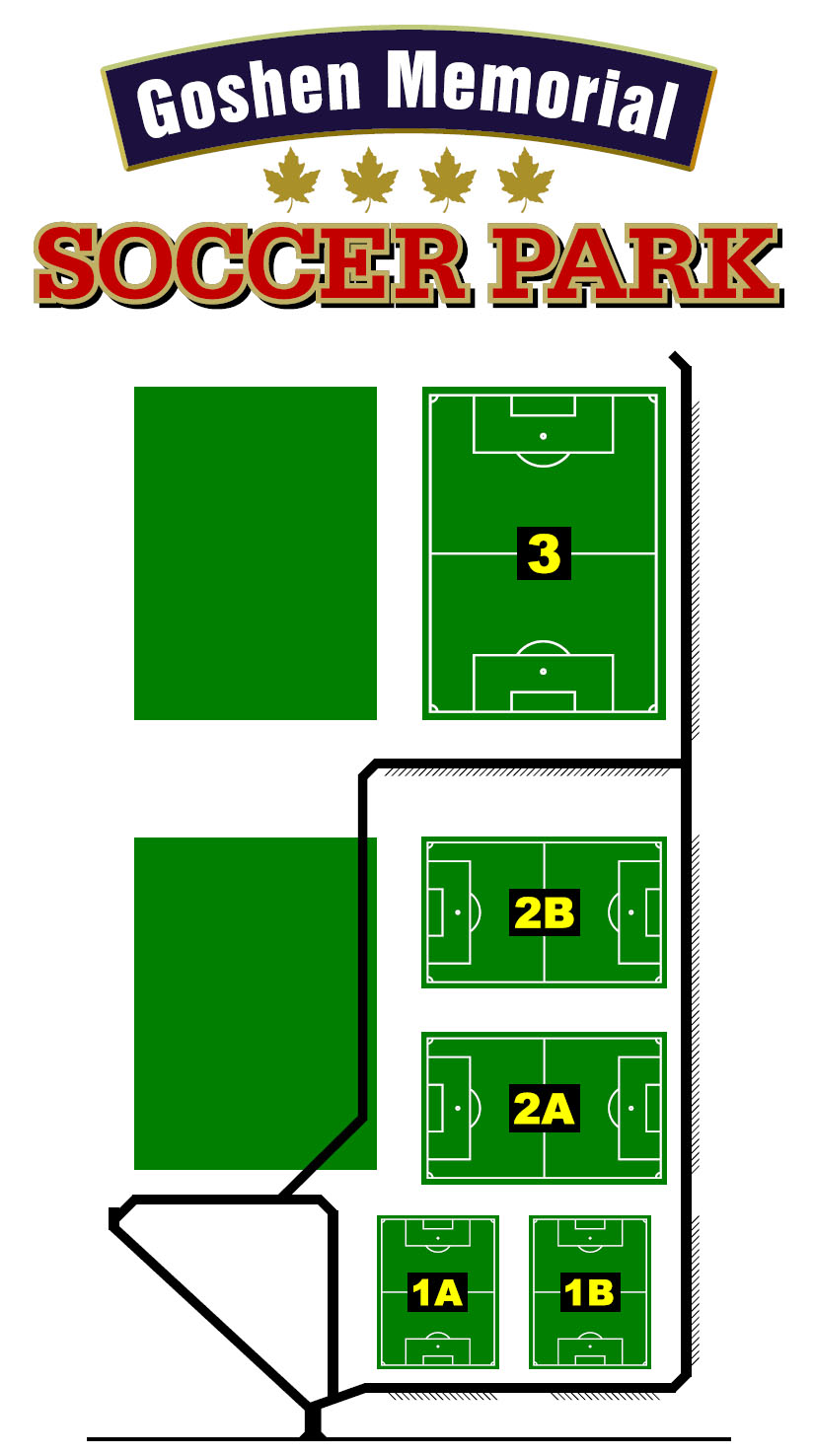 Most of our teams practice and all play games at our home fields located at 20792 CR 36 on the South West side of Goshen. The park is named Goshen Memorial Soccer Park and beyond using it for teaching and playing soccer it is intended as a memorial to players and soccer enthusiasts. 
Eventually every field will be named in memory of someone who has been involved with Goshen Soccer.
To date we have honored two players who have passed away at an early age:
--Click on the Link to see information on the memorials.
Field 2A is in memory of Jeremy Gallegos son of Hector and Christina Gallegos.
Field 3 is in memory of Joyce Elizabeth Graber daughter of Millard and Sheila Graber.
--Video of Goshen Stars and Memorial Fields
By Karina E. Flores  

The remaining fields and ones yet to be developed will also become memorials as they are designated by the Board of Goshen Stars Soccer Club. The memorials are used to help develop and maintain the park. We are currently accepting donations to complete the Jeremy Gallegos Memorial. Tax Deductible donations can be made to Goshen Stars Soccer Club - Memo: Jeremy Gallegos Field and sent to:
Goshen Stars Soccer Club
1512 E. Lincoln Ave.
Goshen, IN 46528
Applications/Inquiries for new memorials can be submitted to the Goshen Stars Soccer Club Board of Directors at goshenstarssoccer@gmail.com.